Covid vaccination: Stop fresh registration of healthcare workers, govt tells states – Times of India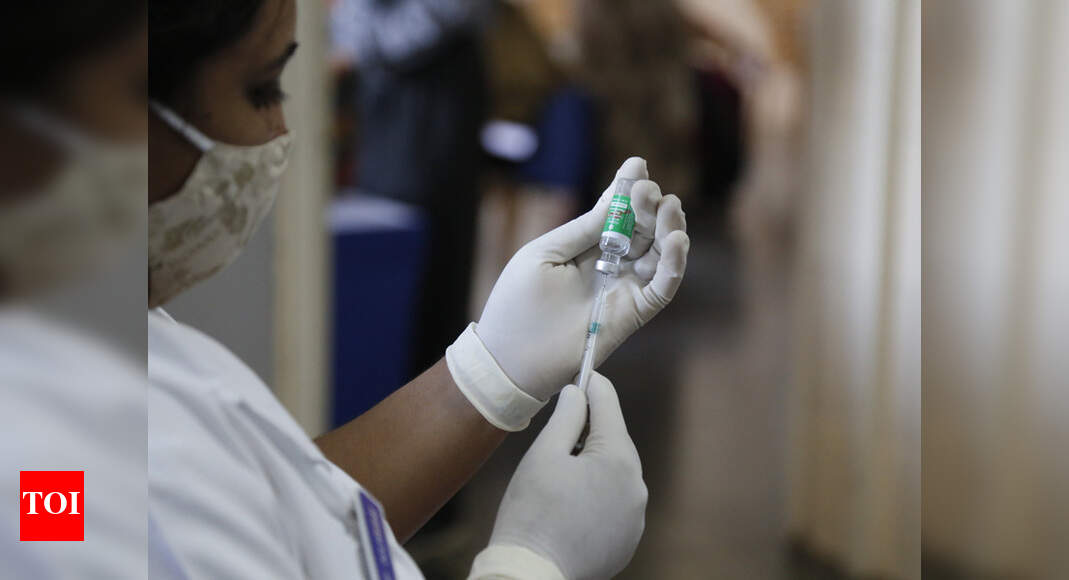 NEW DELHI: In a move to prevent fraudulent entries for Covid vaccination by those who are ineligible, the Centre has decided to stop any fresh registration of health and frontline workers.
However, health and frontline workers who have already been registered will get their shot. Besides, registration of individuals – including health and frontline workers – aged 45 years and above will continue to be permitted.
The decision to stop fresh registration of health and frontline workers comes in the wake of complaints received by health ministry about ineligible beneficiaries faking their identity as healthcare and frontline workers to register for vaccination.
Despite state governments pre-populating data of health and frontline workers – who were prioritized for Covid vaccination in the first round itself – there has been 24% increase in healthcare workers' database in the past few days, health secretary Rajesh Bhushan has pointed out in a letter to states on Saturday.
"Various inputs have been received from different sources that in some of the CVCs, some ineligible beneficiaries are being registered as HCWs and FLWs and are getting vaccinated in complete violation of the prescribed guidelines," Bhushan said in the letter, asking states to stop fresh registration of HCWs and FLWs with immediate effect.
The government started the Covid vaccination drive on January 16 with healthcare workers and then soon expanded it to cover frontline workers as well. The vaccination is now open to all those above 45 years of age.
So far, 89.53 lakh health and 96.19 lakh frontline workers have received the first dose of the vaccine, whereas 53.06 lakh health and 40.18 lakh frontline workers have been fully vaccinated with second dose as well.
Overall, 7.44 crore doses have been administered so far. This includes 4.57 crore first dose of the vaccines given to people above 45 years of age.
"All efforts have been made in close collaboration with states/UTs to saturate vaccination for HCWs and FLWs. While tracking the progress, the timeline for completing vaccination of all HCWs and FLWs with the first dose of Covid-19 vaccine has been extended multiple times and was elapsed since these timelines and even after starting vaccination of population above 60 years, provision was made to register and vaccinate HCWs and FLWs with a view to ensure optimum coverage," Bhushan said in the letter.